<![CDATA[Paytm payments bank :  Paytm is the india's largest digital payments platform and Paytm has launched its payments bank already they are millon of users registered for the Paytm payments bank. Paytm is not going to charge for any transaction from paytm payments bank like UPI,IMPS , NEFT. All the banks are charging heavy hidden charges after a limit. But paytm is not going to charge single penny.We will give you explanation regarding how to create Paytm payments bank and  Payments Banks Offers, Interest on Deposit money, Fee & Charges.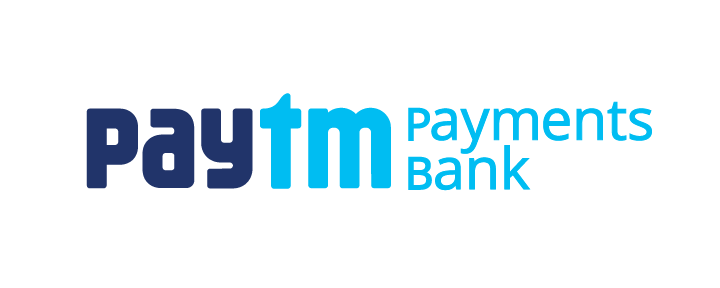 With Paytm payments bank you can loot all the offers like Tez ,

Phonepe

. Paytm will not leave any charges and its a Zero account with unlimted transactions
---
How to open Paytm payments bank:-
1| Firstly download the Paytm app/Update the app | Click on the links below according to the
OS
2| Now open Your Paytm app Signup/signin to your account. 3| Now click on the Bank section which is at Bottom – right corner. 4|Click on open savings account and Create a passode.
For KYC Customers
Your Savings Account will be opened in a few minutes
5| Enter the Nominee details if you wish orelse go with I don't want to add a nominee. 6| Enter your Aadhaar details and proceed 7| Next step enter your address and click on add address and Request an appointment 8| One of the Paytm agent will reach you and verify your aadhaar with kyc 9| Your bank account will be opened shortly
If you wish to get bank account urgently after Step 6 Go to any store like mobile center which is has Paytm kyc upgrade and tell your mobile number and aadhaar number and verify it through biometric and your Paytm payments bank account will open shortly.

Presently they are Plently of Paytm kyc upgrading centers.
Your account gets opened and You will get a virtual debit card and bank account number.
You can go with all the offers mentioned below
Also visit :-
( Tez app LOOT ) – Get ₹51 on signup + ₹51 per refer upto ₹9000

– VISIT HERE

Phonepe – Get ₹125 on signup + ₹100 per refer

  – VISIT HERE
---
Bank Rates and Charges:-
Online funds transfer
IMPS   – Free unlimited
UPI      – Free unlimited
NEFT    – Free unlimited
To another Paytm Payments Bank account or Paytm wallet – Free unlimited
You can also order Physical debit card and check book. This facility will be available shortly.
Terms & Conditions:-
1. Paytm Payments Bank account can be opened only by a Resident Indian 2. Paytm Payments Bank is allowed to hold a maximum balance of Rs 1,00,000/- per individual customer at the end of the day i.e. the combined balance of your wallet and savings accounts should not exceed Rs 1,00,000/- at the end of the day 3. There is no minimum balance requirement to open an account with Paytm Payments Bank. Hence, you can open an account with us even with zero balance 4. Paytm Payments Bank is not permitted to offer loans, overdrafts/advances against customer deposits, credit cards, term deposits, recurring deposits, PPF accounts, demat accounts etc. In case we offer such products, they will be powered by our partner institutions 5. Nomination facility is available for all deposit accounts.
---
Have any doubts comment below
Also visit:-
(Proof of $251 added ) Biggest loot Sphere- Get ₹300 on signup + ₹300 per refferal upto $251 (cryptocurrency) 

–VISIT HERE
How to create Airtel payments bank full guide – VISIT HERE
]]>